Welcome to "Zamong Jazba" Welfare Society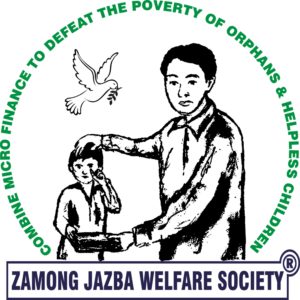 Zamong jazba welfare society is a non-governmental, non- profitable & non-political organization in district Mardan (KPK) Pakistan, working in the mission "fulfilling the basic needs of orphans & helpless children. The establishment of this organization came in to being from the platform of "Friends Community Mardan" which was a small group of friends belonging from district Mardan, containing ten energetic, educated & sympathetic youth. Friends Community Mardan was taking interest in social welfare activities along with their personal gathering and arrangement of different events for their refreshment.
Its main objective is to educate and provide basic health care facilities to orphans and helpless children as to make them productive citizens in order to face effectively future challenges and make the nation peaceful. Zamong jazba is Pashto word meaning (our passion) representing the passion of whole humanity and specially the passion of youth for defeating the poverty of orphans and helpless children. Zamong Jazba established in October 2010 and got registration in March, 2012 under voluntary social welfare agencies ordinance 1961 with Directorate Social Welfare Peshawar, KPK Pakistan. Zamong Jazba welfare Society encourages and train the youth to utilize their abilities for the reduction of orphans and helpless children poverty as to make the society peaceful.
Zamong Jazba Complex
Zamong Jazba Complex is the building that we are building for the welfare of orphans and helpless children's.  the Land size for this building is 5 Kanal (100 Marla Land). The component of this building are, School, Hostel, computer institute, Library, Basic health unit (Dispensary), Vocational training center, Masjid and Madrassa, Indoor games hall, and auditorium hall.
Zamong Jazba Complex will be a model for orphans and helpless children's in Mardan, KPK, Pakistan which will be extended to the other regions of Pakistan as well.
Appeal
The Management of Zamong Jazba welfare society appeals to all individuals, government and non government organizations, business community and member of every of school of thoughts that help and support this organization as to fulfill the project "Zamong Jazba Complex" for the welfare and bright future of orphans and helpless children.
Land:  One Hundred Marla Land is required for this project which will cost Rs. 12, 000, 000/ @ Rs. 120,000 per marla cost.
Building Construction:  In this project multiple buildings will be constructed for the above mentioned purposes. The total estimated cost for all these building construction is Rs. 880, 000,00